The Ultimate Guide to Moving With Your Pets
What Do I Do With My Pet If I'm Moving? … The Ultimate Guide to Moving With Your Pets
by Jessica Brody | Contributing Writer | Eternal Affairs Media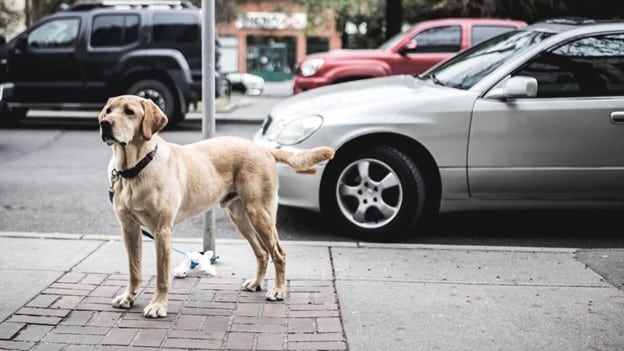 If you're like most pet owners, you see your four-legged friend as a family member. So when it's time to move, you want to ensure they are as comfortable and settled in as possible. Unfortunately, moving can be very stressful for both you and your pet. But with a little bit of preparation and planning, you can make the process much smoother — for both of you!
In this article, Eternal Affairs Media's The Clean Version will discuss how to prepare for a move with your pet, reduce stress during the move, and help your pet adjust once you've finally arrived at your new home. Let's get started!
Preparing for the Move
The most important thing you can do to ensure a smooth move with your pet is to plan ahead. This means having all of the necessary paperwork in order — things like updated vaccinations, health records, and any required licenses or permits.
You'll also need to ensure that you have a safe and comfortable place for your pet to stay during the move. If possible, ask a friend or family member if they can take care of them for the day. Otherwise, you may want to look into boarding options in your area. The sooner you start researching facilities, the more time you'll have to book the right one.
Finally, it's important to get your pet used to the idea of moving. Introduce them to any new carriers or crates you'll be using, and take them on short car rides to get them familiar with the process.
Reducing Stress During the Move
The key to reducing stress during a move is to be as prepared as possible. Make sure you have a plan for your pet and that you know what you need to do to keep them safe and comfortable. Here are some tips:
Get your pet acclimated to their new home before the move. If possible, take them to visit their new home so they can explore and become familiar with the space.
Create a safe space for your pet in your new home. This could be a quiet room where they can go to relax and feel safe.
Ensure you have all the supplies you need for your pet, including food, water, toys, and bedding.
Keep your pet's routine as normal as possible during the move. If they're used to going for a walk or eating at a particular time, try to stick to the schedule.
Be patient with your pet during the move. They may be stressed and confused, but they will adjust eventually. Just give them time and love.
Check Your Work Stress
Work stress can negatively impact pets in many ways. Pets rely on their owners for food, water, and love, and when the owner is stressed, they may not be able to provide these things in the same way. Pets may also become stressed when their owners are stressed, which can lead to behavioral problems.
There are a few things you can do to reduce your stress and make sure it doesn't impact your pet. Having a moving plan for your pet (e.g., a safe space, supplies, routine) will go a long way. But another thing you can do is to relax and intentionally take things slow. It may take time for you and your pet to adjust to the new situation, so don't rush things. Just be patient and give them lots of love!
Helping Your Pet Adjust to the New City
It's very important to help your pet adjust to their new city. This means taking them on walks, exposing them to new sights and smells, and helping them get comfortable with their new surroundings.
Finding local resources will also make it much easier for your pet to get comfortable and make new friends. Here are six essential resources to seek out for your pet:
1. Veterinarian
The first thing you'll need to do is find a good veterinarian in your area. Ask friends and family for recommendations, or look for reviews online. Once you've found a few promising candidates, call and ask about their services, prices, and availability. Don't forget to bring your pet's paperwork with you when you go!
2. Pet Daycare
If you work long hours or need to travel often, pet daycare may be a good option for your furry friend. There are lots of great facilities out there, so take your time and find one you feel comfortable with.
3. Groomer
Finding a good groomer is important for keeping your pet looking and feeling their best. Again, read customer reviews and get referrals from friends or acquaintances.
Then, call several groomers to ask about prices and availability; you'll also want to gauge the overall vibe you get from each one. Most importantly, be sure to bring your pet in for a trial run before committing to anything!
4. Dog Walkers and Pet Sitters
If you can't always be there for your pet, dog walkers and pet sitters can be a lifesaver. You'll want to follow the same process of researching and interviewing these professionals as you would your daycare and groomer. Don't forget to meet with dog walkers and pet sitters in person before hiring anyone!
5. Dog Parks
Dog parks are an excellent way for your pet to socialize and burn off some energy. Spending time at a park can also help you maintain a strong bond with your pup! Check out the parks in your area and find one you and your dog will enjoy.
6. Pet-Friendly Restaurants
Last but not least, it's important to find pet-friendly restaurants in your area. That way, you can still enjoy a nice meal out with your furry friend by your side. Just do a quick search online to find options near you.
Wrapping Up
Moving can be a stressful time for everyone, but it's especially tough on our furry friends. Preparing ahead of time and taking things slow can help make the transition smoother for you and your pet. Remember to research local resources so you'll know what to do once you arrive at your destination!