Built in 1896, the three-bedroom, two-bathroom house features panoramic views of the Pacific Northwest coastline, white wood siding, and a wraparound porch
'Goonies' House in Oregon Sells to an '80s Kid Superfan' Who Wants to Protect the Landmark
Camille Fine with USA Today reports: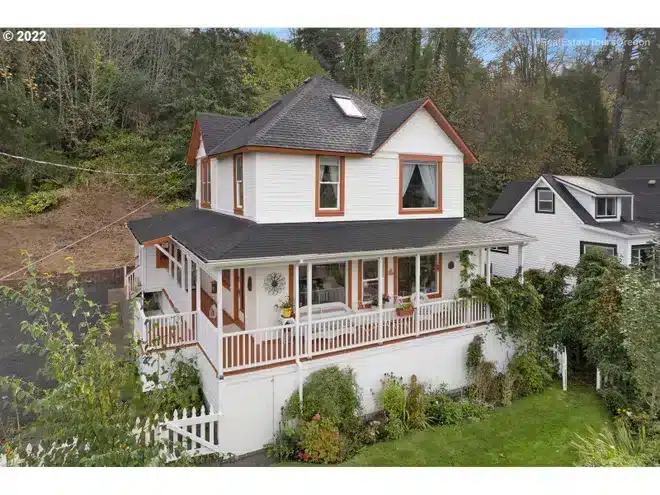 After a brief appearance on the market last year, the iconic "Goonies" home sold [in January of 2023] to a fan who promises to pay homage to his favorite film.
The two-story Victorian house showcased in the classic 1985 Steven Spielberg movie, situated in Astoria, Oregon, along the scenic Pacific Coast, was sold to Behman Zakeri for $1.65 million, nearly 40 years after "The Goonies" popularized it as a tourist attraction and local phenomenon.
Built in 1896, the three-bedroom, two-bathroom house features panoramic views of the Pacific Northwest coastline, white wood siding, and a wraparound porch.
In the movie, characters Mikey (Sean Astin) and his big brother Brandon (Josh Brolin) live in the house in a fictionalized neighborhood called "Goondocks," find a treasure map in their attic and embark on a journey to fend off a wealthy developer who's eyeing their home.
The home will be preserved and protected and serve as a residence for Zakeri during incremental periods, the statement said.