Continue reading for practical advice about how to maintain your wellness both in the workplace and at home …
The Best Tips for Maintaining Optimal Health & Wellness
by Jessica Brody | Contributing Writer | Eternal Affairs Media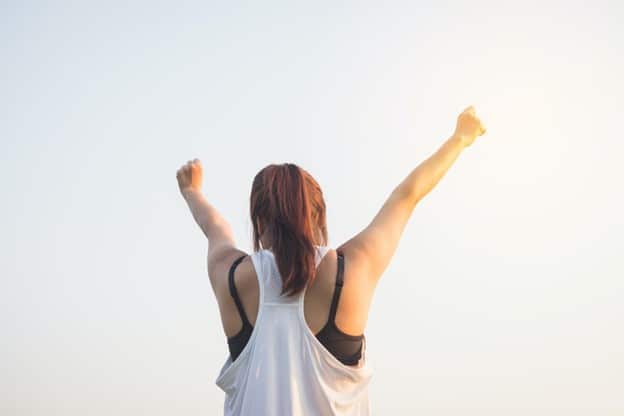 Are you feeling completely overwhelmed by the demands of work? Do you find it hard to feel balanced and remain productive in your professional life while making sure to prioritize your health and wellness? You're not alone! Many working professionals struggle to practice self-care and stay on top of their responsibilities. Thankfully, there are a few key tips that can make it easier for you to take care of yourself without sacrificing everything else. In this article, we'll share our best strategies for managing both work and well-being.
Continue reading for practical advice about how to maintain your wellness both in the workplace and at home, presented by Eternal Affairs Media.
Determine Your Wellness Goals
Taking the time to identify what wellness means to you is so important, and it can be a great way to jumpstart your self-care and prioritize your personal growth. From exercising more to improving your eating habits and socializing with the people that matter in your life, once you set those goals you can start devising plans of action to accomplish them. Even if the change is daunting at first, have faith in yourself — determination and willpower will help motivate you every step of the way.
Work on a Wellness Plan
Creating a plan for achieving your wellness goals is essential for success. Make sure that your plan includes realistic and attainable goals, as well as concrete steps for how to reach those goals. For example, if one of your goals is to exercise more, try setting a daily goal (30 minutes per day) and come up with an exercise routine that fits into your schedule. Also make sure to include time for self-care activities like meditating or journaling, as these can help keep stress levels low and give you time to relax.
Secure a Healthy Home
It's also important to make sure that the environment in which you live is conducive to achieving your wellness goals. This means having access to healthy food choices and clean air. Additionally, try decorating with items that bring positivity into your home—like plants or art—to create an atmosphere of calmness and peace. Creating a home environment that supports self-care goals is an important part of creating a healthy home. This means more than just regular cleaning and organizing—it also means a deep clean, eliminating any potential triggers that can derail your progress. Don't forget to use home décor that brings serenity and calmness. Plants, homey scents, and art are some of the essential elements to have in your home to promote a sense of well-being. By taking the time to secure a healthy home, you can ensure that every day will be filled with opportunities to succeed!
Monitor Your Success
It's essential to stay motivated when striving for your wellness and self-care goals, and you can achieve this by tracking progress with an app, a bullet journal, or simply a notebook. Monitoring your progress is not only a great way to stay on track with your goals but also provides the opportunity to celebrate your victories, no matter how small! Take the time to acknowledge all the good work that you do and be proud of the changes that you have achieved so far – it's a surefire way to keep you motivated as you continue working towards those resolutions.
Be Happy and Motivated
It's essential that you remain happy and motivated while working towards achieving your wellness goals. Having meaningful relationships with people who support and encourage you is key; so make sure that those relationships are strong enough so that when times get tough, they will be there for support. Also, strive towards being true to yourself in terms of career aspirations; doing something meaningful will give purpose and direction in life which will add an extra layer of motivation when trying to reach those wellness objectives!
Keep Your Career Goals on Track
Achieving professional success can be a difficult journey and requires dedication to stay motivated. However, it is important to remember that professional goals are only part of overall wellness. Finding ways to stay happy and balanced during the journey toward professional success is just as important as professional development. If something isn't working, consider studying again or taking the time to find an alternate course instead of allowing disappointment to prevent professional progress. Overall well-being should be your top priority in staying true to your career goals and will result in better professional outcomes in the long run.
Go Back To School
If applicable, going back to school can provide another layer of motivation when trying back on track with personal development objectives! Consider taking classes related to directly related or indirectly related subject matter pertaining personal development such as psychology/psychoanalytic — this not only provides knowledge but structure which often helps maintain focus on progression objectives.
Going back to school online is an excellent way to reach your wellness and self-care goals! Professional development can greatly improve mental and emotional health, as increasing your knowledge and skill allows you to gain more confidence and satisfaction in work. The courses offered online can be tailored according to your working hours, so you don't have to commit extra time out of the day to go to a physical class. Furthermore, an online school offers a wide array of choices when it comes to subjects you want to learn or specific degrees that you want to pursue, allowing you to focus on what you care about. So leap today and explore online school for all the possibilities it presents for personal and professional growth — this page deserves a look if you want to get started.
Achieving our wellness goals takes dedication, commitment, and consistency but it doesn't have to be difficult if we have the right tools at our disposal! By determining our own individual needs, creating achievable plans based on those needs, securing a healthy home environment conducive to success, monitoring progress along the way, staying happy and motivated, striving for true career objectives, and going back to school (if applicable) – we should have no problem keeping up with personal development ambitions! With the right mindset, anything is possible!