CAMP MANNA The Faith Based Comedy Brings Back "Hilarious Memories of Christian Camps Past" …
CAMP MANNA The Faith Based Comedy Brings Back "Hilarious Memories of Christian Camps Past" …
CAMP MANNA to Release to Home Entertainment October 15: Film is a Hilarious and Lighthearted Comedy About the Joys of Church Camp in the 1990s.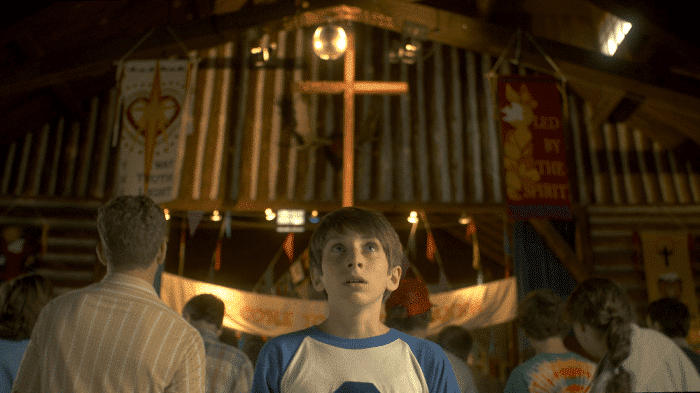 Grand Rapids, MI – In the vein of throwback classic summer camp movies of the 80s and 90s, the new comedy CAMP MANNA promises to bring back hilarious memories of Christian Camps past. Produced by GRLA and is distributed through Ocean Avenue Entertainment, Camp Manna will be available on digital platforms and DVD October 15.
CAMP MANNA follows Ian Fletcher, a 'non-believer' from Florida who is shipped off to a backwoods all-boys Christian camp by his well-meaning aunt and uncle. There, he is forced to navigate the hierarchy of the camp, lead by Camp Director Jack "Cujo" Parrish (Gary Busey) and overzealous counselors Clayton Vance (Jimmy Tatro) and Bradley Sommers (Evan Koons); find a new community of friends; and survive a biblically-themed Olympiad known as The God Games.
Creators Eric Machiela and Eric Scott Johnson both grew up going to church camp in Michigan, and wanted to create an entertaining satire that would both celebrate and lampoon this summer ritual from their childhood.
Eric Scott Johnson shares, "Our summers centered around going to or working at church camps. We wanted to make a nostalgic film that mirrored our fun memories, silly customs, lasting friendships, and the challenge of hanging on to our beliefs as we started asking tougher questions as teenagers. We believe that sometimes getting to the heart of our faith is best told with laughter."
A little film with a big heart, CAMP MANNA ultimately hopes to bring people together. Eric Machiela continues, "We hope that Camp Manna can help us laugh at ourselves and celebrate this beloved symbol of summer for Christian kids everywhere."
CAMP MANNA will be available on digital platforms including Prime Video (Amazon), iTunes, Google Play, and Vudu. Physical DVDs available at outlets including Amazon and OceanAve.TV. More information on CAMP MANNA can be found at the website CampMannaTheMovie.com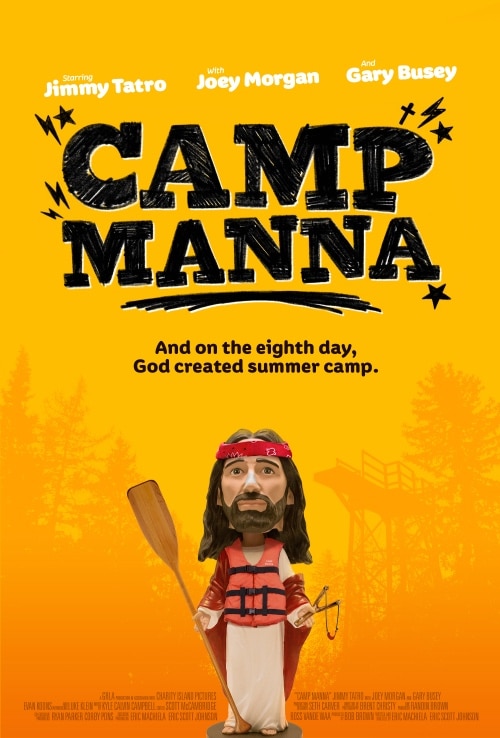 About GRLA:
GRLA is a team of passionate creatives focused on narrative and documentary films. Together with commercial sibling Gorilla, they have produced human-centered stories in over sixty countries worldwide.
About Ocean Avenue Entertainment:
Ocean Avenue Entertainment is the destination for entertaining movies that inspire and offer hope. Its distribution strategy optimizes each release platform to find the widest possible audience from DVD, digital and streaming platforms like Amazon and Netflix. For more information, please visit www.oceanave.tv.