"Just got back from seeing Toy Story 3 and what can I say but PIXAR has done it – yet again."
FLASHBACK: Toy Story 3 (Review – 2010) … Pixar Has Done It Again
by David Seaman | Contributing Writer | When Magazine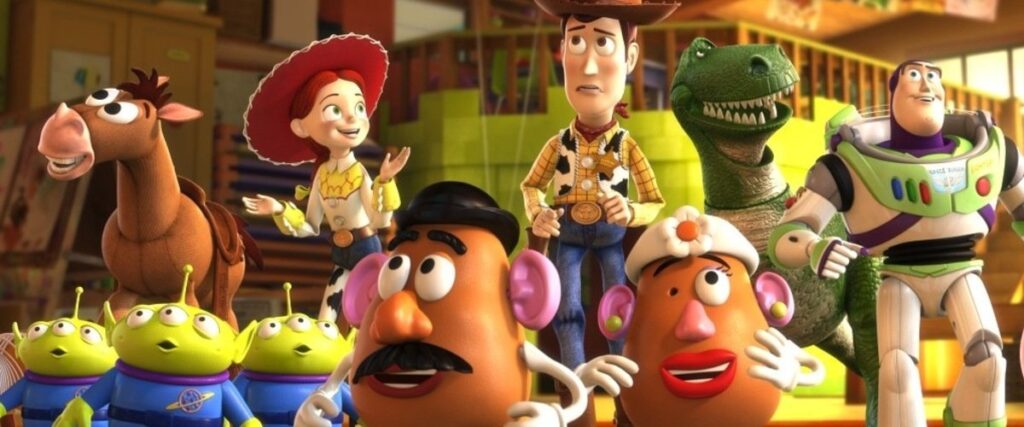 The story continues with Andy no longer the imaginative little boy he was.  He is now grown up and ready to head off to college and leave all of his beloved toys behind.  After a mix up, Buzz, Jessie, Mr & Mrs Potato Head, and the gang find themselves at Sunnyside Day-Care Center where they hope to be loved and cherished by generations of children except, things do not go according to plan.  Torn loyalties are everywhere, with Woody seeming to be the only one clinging to the hope that Andy still values his toys.
Check Out These Family Friendly Books For Kids!!!
The storyline is great with action and humour never letting up.  There are some great new characters particularly Lotso the teddy bear, voiced by Ned Beaty, and Ken voiced by Michael Keaton.  Also, Tom Hanks, Tim Allen and company do sterling work reprising their roles.  Everyone knew Toy Story 3 was going to be great because Pixar has been turning out one exceptional film after another.  The first Toy Story movies were superb, and even though the third movie's script was originally put on hold, it finally made it to the big screen and became an instant hit.  If you liked the first Toy Story movies, you are sure to love this one as well.
Personally, if I had to choose between all three, I would opt for the second one. Despite your preference, the third installment of the Toy Story franchise does not disappoint.
Before the main film there is an animated short called "Day and Night." It is a fun little story that is visually striking due to an ingenious method of mixing modern 3D techniques and early 2D animation.  The laughs continue after the film as well.  While the credits roll, there are amusing clips giving you a feeling that the toys' story will always go on.
© When Magazine

If you enjoyed this piece of content, please share with your friends by using the buttons below. We thank you so much and appreciate your comments as well!