Produced by Alex & Steven Kendrick, and David Nixon … "This is a movie faithfully fueled by God" – Former Editor When Magazine
FLASHBACK: Review of FIREPROOF by Sherwood Pictures: A Movie Faithfully Inspired by God!
by Caroline Brochet | Contributing Writer | When Magazine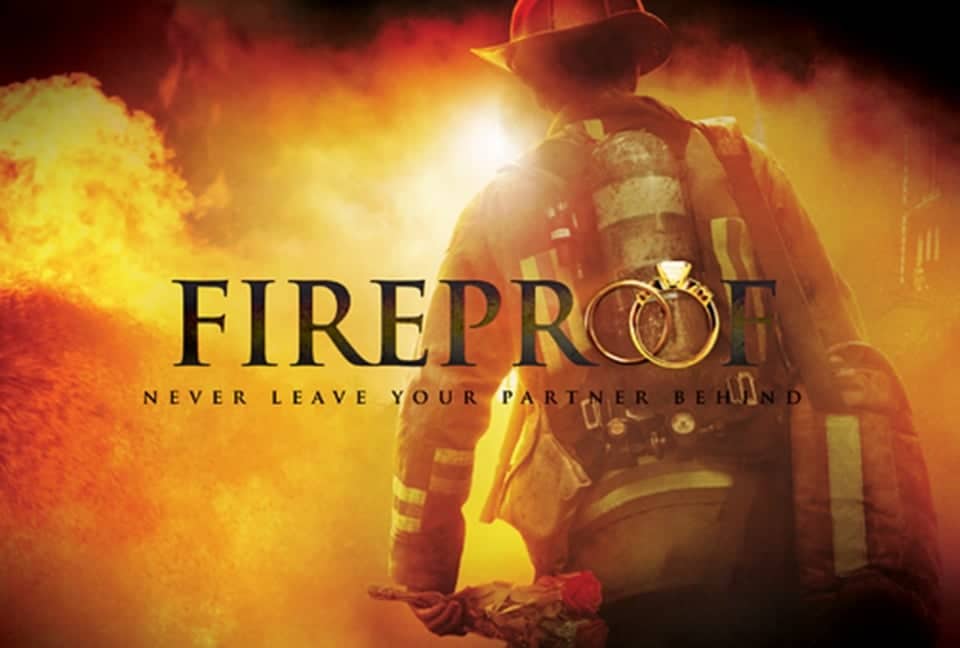 Released September 26, 2008, by Sherwood Pictures, this drama/love story is a must see for marriages.
Filmed in Albany, GA, with a $500,000 production budget, Fireproof was made entirely by volunteers (the same faithfully driven individuals that created "Facing The Giants.") Through prayer, members of Sherwood Baptist Church were called upon to make a movie about the trials and tribulations of marriage.
This heartwarming film was written by Alex and Steven Kendrick, both Baptist pastors, and stars Kirk Cameron (who joined the cast only 3 weeks before shooting began) as a firefighter who uses a 40 day experiment known as "The Love Dare" to save his troubled marriage. There is a real Christian message here, depicting marriage as Christ and His bride (the church), a covenant, not a contract. It is based on unconditional love that comes only from God; a couple coming to Christ in the process of saving their marriage.
The movie begins with the 30 something couple arguing. The wife, Catherine is enjoying some special attention she is receiving from a young doctor. The husband, Celeb, is a firefighter who enjoys his buddies more than spending time with his wife. That all changes when he reads the 40 day program, a book given to him by his father, that includes specific daily relationship advisories followed by a Bible verse.
Although this movie has been rated average by most critics, it will touch many hearts and save many marriages. A wonderfully spiritual story about true love, salvation, and marriage, this unique film will bring you to tears one moment and make you laugh the next. The film covers many important topics such as honor, temptation, pornography, respect, adultery, and putting God first.
Definitely one of the best movies many of us have seen in a very long time.
Click Here To RESTORE YOUR MARRIAGE!!!
© When Magazine

If you enjoyed this piece of content, please share with your friends by using the buttons below. We thank you so much and appreciate your comments as well!